There's always something going on at Live! Cheshire. From our regular weekly activities to special events, there's plenty to keep up to date with.

We are proud to release the second episode of the Live! podcast  – this has been produced by one of our own young people, Matthew Moore with some technical support from staff member Andy.  It is hoped this will become a regular podcast, giving a platform for our young people and adults to express themselves creatively and emotionally. We hope you enjoy listening!
So before Covid our Gold Duke of Edinburgh group worked on creating a newsletter to tell you all about what's happening at Live! and although it's been a bit delayed in arriving it's a nice reminder of how life used to be before lockdown and how, fingers crossed, it will be again sometime soon…
So please follow the link to download and enjoy our first ever Live! Newsletter…
We have started a new project during lockdown, Matthew Moore has begun creating a podcast featuring members of Live! talking about their positive and negative lockdown stories/experiences and their desert Island Discs.  In this first episode his guest is Amy, we hope you enjoy listening – if you want to get involved email andy@livecheshire.org.uk 
Some of you may or may not know that back in September we said goodbye to Anna Norbury who very sadly suddenly passed away.
Anna had attended Live! for a very long time and was a popular member of Patchwork Company and Next Event.
She will be missed by everyone here as she touched all our hearts in such different ways.
With the blessing of Annas family we would like to remember her by having a memorial bench and tree here at Live!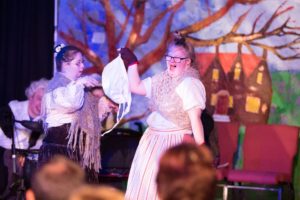 If you would like to make a donation, please do so by following this link:
https://uk.virginmoneygiving.com/charity-web/charity/finalCharityHomepage.action?charityId=1018156

Post Lockdown Activity
Part 2 2020
As time has progressed, so has the level of activities on offer at Live!  
Funding from the Coronavirus Community Support Fund, distributed by The National Lottery Community Fund, has helped us to continue and increase our coronavirus offer to our members. The gardening, cycles and walks continued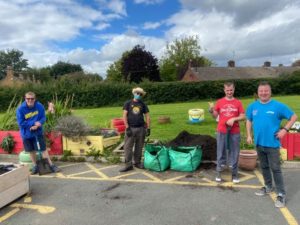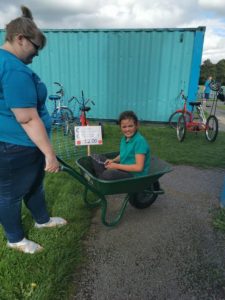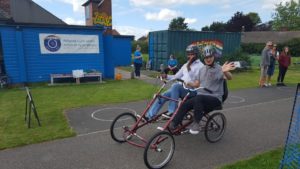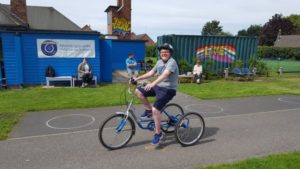 and we started our outdoor fitness sessions with local gym "Rage Fitness" providing adapted fitness sessions. Thanks to the government for making these outdoor activities possible.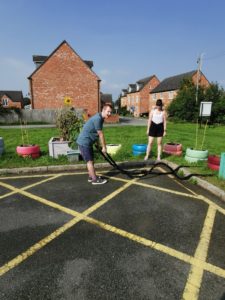 Post Lockdown Activity
Part 1 2020
As we left lockdown in the summer Live! was able to begin outdoor activities with rigorous risk assessments and social distancing in place, we began the process of opening up our cycling, gardening and walking sessions with staff – all the activities allowed the staff to converse in a safe manner. 

Our young people were relieved to be able to have a sense of normality in their lives once again and a bit of routine.
Being outside and taking part in activities is well known for being beneficial to mental health – this is what influenced the Live! Cheshire staff decision to choose these activities.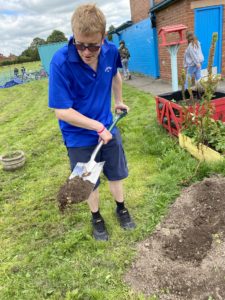 "Live! is like another home to me with a family that support, listen and help me, thank you" Live! adult member
Live! Cheshire
New Scene Centre
Limewood Close
Chester
CH2 2HD Copyright Live! Cheshire 2019
Charity number: 1160972